Creating content is essential in business marketing. Not only is creating content extremely important but curating content is just as important.
Content curation will help a business create trust and a loyal base of customers that seek out information that resonates with their personal life and business. We'll go through the top reasons to curate and tools to use to curate content for better marketing. Let's get to it!
---
What's Content Curation?
---
Content curation is the information gathered to share with others. Depending on your niche, brand, or industry, you seek out information that relates to your audience. The main question in content curation would be – What would my audience like to learn about that's pertinent to their life or business that complements my business?
The content must correlate with your service or product within your industry or niche. This will establish authority because it will allow people to see you're "in the know" about what's going on in your business world.
---
Why should I curate content?
---
You're probably asking why you should curate content when you have your own content you'd like to share.
Here are three main reasons why you should curate content:
Time
Money
Camaraderie
1. Creating content takes time.
It can take hours to create a blog post, several hours for a video, maybe an hour for a month's worth of visuals and this is just for creation not including the marketing aspect. If you're an entrepreneur or startup, time is crucial and you need to use it wisely. In a recent content marketing study, 51% of content marketers lack the time to create original content.
It's a smart time-saver to use content from other sources that are niche or industry related that your audience would like.
2. You're on a tight budget.
You may be an entrepreneur and you just don't have the funds to hire a team to create content for you to post once or twice a week. Maybe a team is not happening at the moment but you need content to share.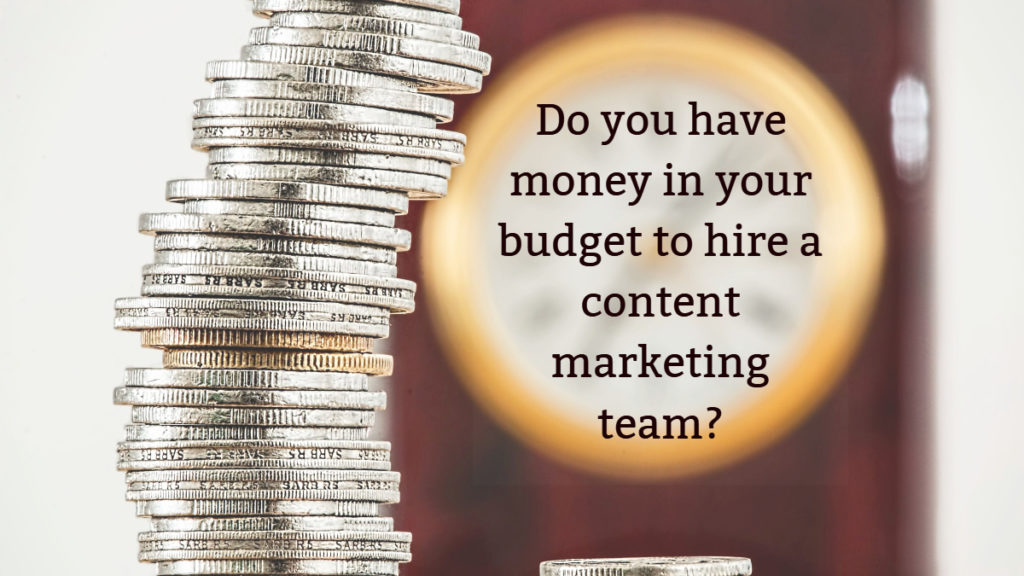 Content curation can work for you.
3. Establish relationships and network.
It's important to establish relationships within your industry network. For example, if you're in health coaching then build relationships with other health coaches, organizations, and associations. Share their content and most likely they'll share yours when it's relevant. Perhaps start a business collaboration!
Only share the best of the best from the sources you'd personally rely on. Then your audience will see you've got high standards and you like to build relationships with people in the industry. You'll also establish credibility through thought leadership.